Serving Pell City Since 1992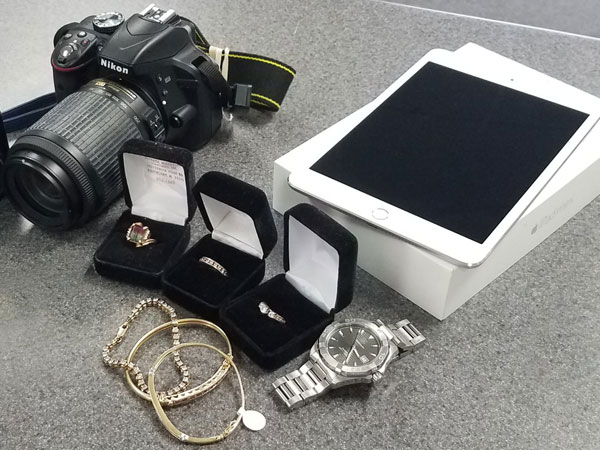 Pell City Gold & Pawn was established in 1992 under the original owner Mr. Donnie Hammett and was located on Cogswell Ave. in Pell City Alabama. Pell City Gold & Pawn grew to become a local icon with a reputation for outstanding customer service, and a desire to help their customers overcome any financial difficulties.
Over the years as the Pawn Shop grew, so came the need to move to a more modern location capable of providing the highest quality services and merchandise selection to an expanding customer base. In 2012, the business moved to its current location on Highway 231, across the street from Sonic Drive In.
In the Spring of 2020, the shop was purchased by new owners, Nathan Smith & Christopher Philbrick. The new owners realized the close relationships Mr. Hammett had made with the community over his 28-year career, and have committed themselves to continue the outstanding level of service that the community has come to expect.
When customers visit the store today, they will find a modern, professional pawn shop offering a full range of high-quality services, convenience options, and a caring staff who are committed to helping them reach their financial goals.
See What Some of Our Customer's Are Saying
Co-owner Nathan Smith is a longtime resident of Pell City, and has nearly 10 years of industry experience as a pawnbroker at multiple locations across Alabama.
Nathan holds a Bachelors degree in Business Management from Athens State University, and also possesses an Armorers certification from Glock USA, as well as certifications from the Gemological Institute of America. "I am excited to serve the Pell City area, and to provide a world-class experience to everyone that visits our store!"
Co-owner Chris Philbrick is a long-time Alabama resident, Auburn graduate, and career U.S. Army service member having served multiple deployments to both Iraq, Afghanistan as well as to several other locations around the world.
Chris possesses a vast knowledge of firearms which he is enthusiastic to pass along to all of our customers, helping them find a firearm well suited to their individual needs.
"We look forward to serving Pell City and the surrounding communities for years to come. Come see us today and experience Pell City's oldest and finest pawn shop!"
"We look forward to serving Pell City and the surrounding communities for years to come. Come see us today and experience Pell City's oldest and finest pawn shop!"

– Nathan Smith & Chris Philbrick
Pell City Gold & Pawn