PELL CITY GOLD & PAWN
Pell City Gold & Pawn is Pell City's oldest & finest pawn shop. We offer loans on a range of items including guns, jewelry, gold & silver bullion, tools, electronics, Apple products, gaming PC's & much more. Come and check out our incredible selection of all types of merchandise at the best prices! We can't wait to see you!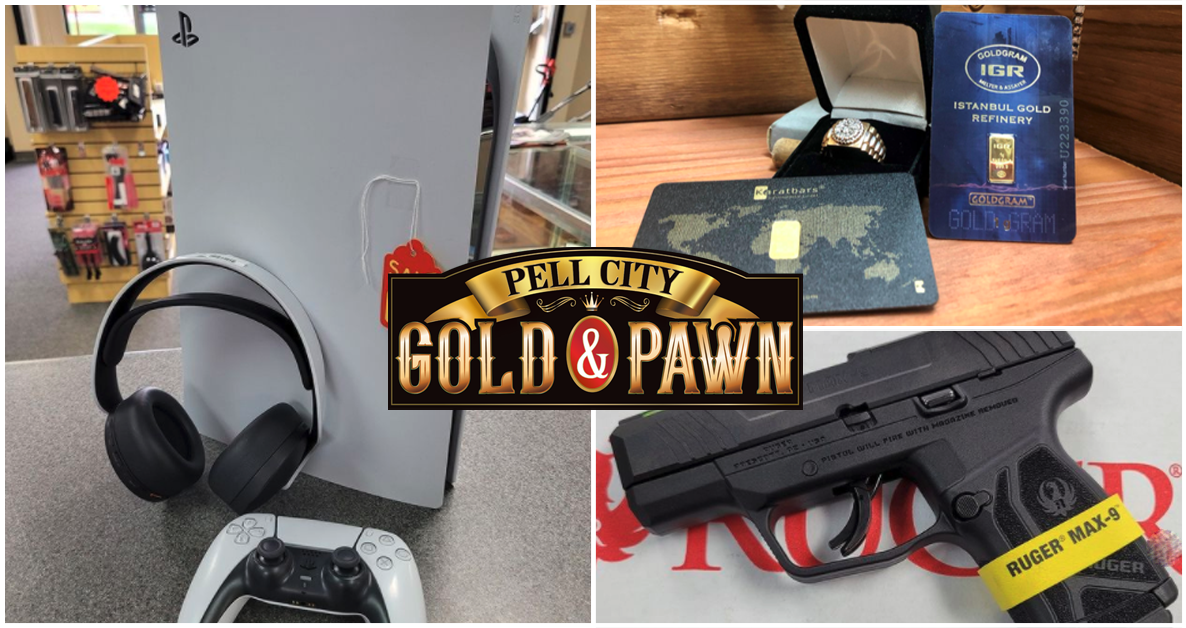 PAWN LOANS
With competitive rates on a range of items.
BUY
Firearms, electronics, jewelry and more.
SELL
Your tools, firearms, watches and more for cash.